Abex® commercial friction products are engineered for maximum braking power and minimum cost per mile. Abex products are manufactured and tested to the highest standards to ensure superior, stronger and more dependable braking performance.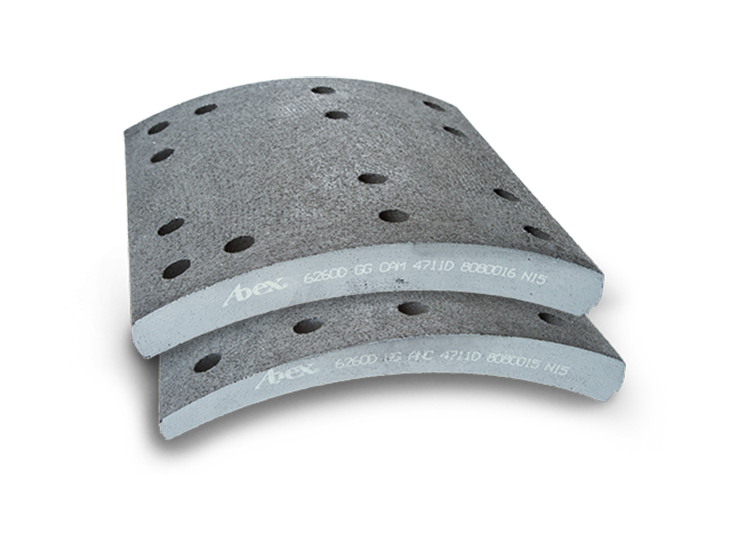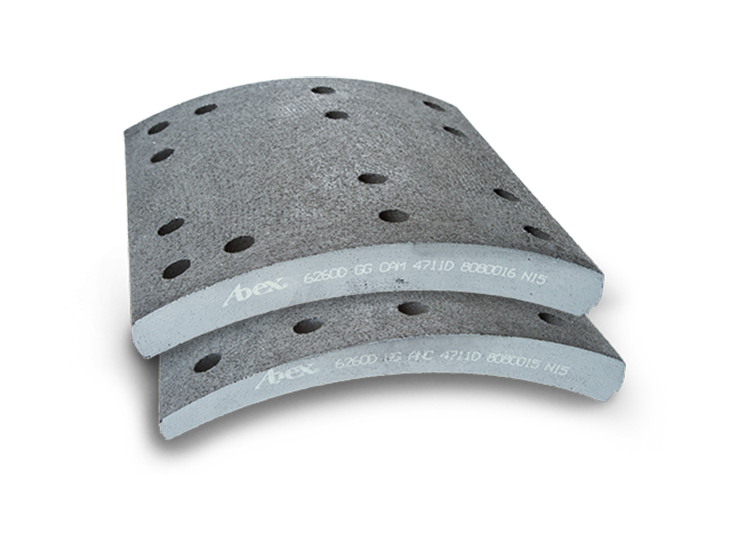 Present
1998
Federal-Mogul Corporation acquires Abex
Abex, along with other brands and product lines of Cooper Industries, is acquired by global OE and aftermarket manufacturer Federal-Mogul Corporation. The purchase, which also includes the globally respected Wagner Brake brand for automotive applications, establishes Federal-Mogul as one of the world's largest manufacturers of vehicle friction products, both for OE customers and the replacement market.

1970s
Global expansion
Abex expands throughout South America, South and Southeast Asia, and the Middle East.
1971
Established as one of Europe's leading suppliers of friction products
Abex enters into joint venture with Ruetgerswerke A.G., forming one of Europe's leading suppliers of friction products.
1966
Abex product line expanded
To reflect expanded product line and global growth, American Brake Shoe Company (formerly A.B.S. & F. and American Brakeblok) renamed Abex.
1953
Product development
American Brakeblok researchers develop Sintermet lining material, featuring a metallic base capable of withstanding extremely high temperatures. The next year, the company acquires Metallic Friction Materials Corporation, Cleveland, Ohio, to further Sintermet development for high-heat, high-stress aircraft applications.
1947
New plant built in Winchester, Virginia
Company builds new plant in Winchester, Virginia. The facility will eventually double in size as American Brakeblok supports explosive, post-war growth of U.S. auto industry.
Late 1930s
Chosen to be the first aviation application
American Brakeblok chosen for first aviation application – Stinson passenger planes equipped with Cadillac brakes. Aviation friction business grows throughout WWII and into age of modern jet aircraft.
1936
Brakeblok expands into Europe
American Brakeblok expands to Europe, operating under the name of Fadil.
1934
Plymouth is the first automotive manufacturer to specify American Brakeblok
Plymouth becomes first automobile manufacturer to specify American Brakeblok.
1928
American Brakeblok is an OE standard
General Motors truck and coach division places first significant OE order for American Brakeblok, making the innovative material standard equipment on its vehicles. Later the same year, NAPA agrees to distribute American Brakeblok within the replacement market.
1927
Introduced for bus fleets and vehicle manufacturers
A.B.S. & F. subsidiary American Brake Materials Corp. introduces American Brakeblok for bus fleets and vehicle manufacturers.
1926
An industry standard emerges
Mack again turns to A.B.S. & F. to meet emerging demand for longer-life brake shoes. The company responds with the first ¾-inch-thick lining, which becomes the industry standard.
1925
Filled shoe
As railroads expand into branch-line bus service, Mack Company joins A.B.S. & F. in the development and testing of a "filled shoe" brake shoe that would meet the safety, performance and durability requirements of heavy buses. This opportunity becomes the basis for what is to become one of the world's leading manufacturers of friction products for commercial vehicles.
1902
American Brake Shoe & Foundry Co is formed
American Brake Shoe & Foundry Co., predecessor to Abex, is formed through the consolidation of five manufacturers, which held patents important to the production of railroad brake shoes. The company soon becomes the largest supplier of metallic brake shoes for railroad applications.